As a company, we have spent over 20 years specifying and installing CCTV systems both in commercial and domestic properties, utilising the latest technology available to us to ensure your home/business is being watched over 24 hours a day without fail.
Whether you are simply looking to increase the security at home or are intending on securing a business premises with CCTV surveillance, we can help design, install and maintain a tailored solution to not only match your needs, but exceed them whilst keeping to your budget.


Currently we are installing the latest HD 1080p cameras both domestically and commercially. The image quality is incredible, over 20 times greater than analogue systems.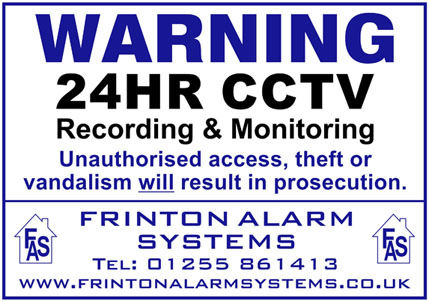 Our customers can also view their systems remotely via laptop, PC, Iphone/Ipad and android devices with the easy to use app.

To book a survey and demo of our latest system, and to see the App working just Call 01255 861413.